A Guide to Balanced Meals
Practical guidance on portion size and tips for planning and serving healthy, balanced meals.
Carbohydrate Foods in a Healthy Diet
Explains how to match amounts of carbohydrate food served with main meals for different physical activity levels.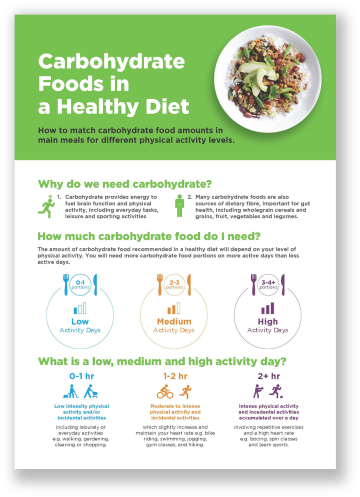 Protein-rich Meals for Muscle Health
Easy ways to spread protein intake across the day for muscle health.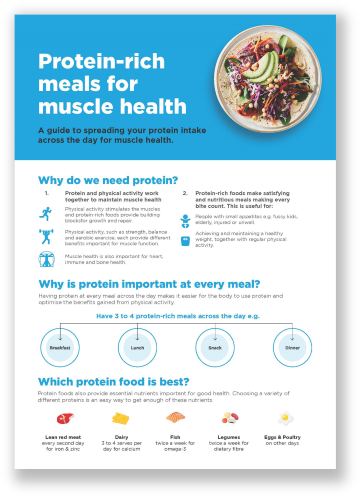 A Guide to Choosing Iron-Rich Foods
Practical tips on how to choose iron-rich foods to boost dietary iron intake and enhance absorption.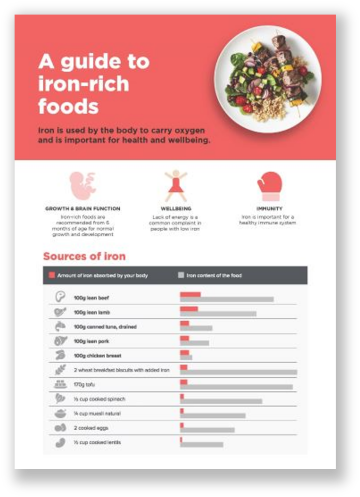 One Meal for the Family & Baby
Iron-rich meals to feed babies and toddlers from the family meal. Explains how to adapt meals to achieve smooth and lumpy textures and finger foods.
Healthy Meals by Cut
Explains how to choose different beef and lamb cuts for a variety of healthy, balanced meals.
A Guide to Lean Cuts
An easy guide on purchasing and preparing lean cuts of beef and lamb.